Description
Gyratory screening machines is efficient screening machine which can meet the large capacity, high-precision requirements. It is widely used in chemical and metallurgical, mining, feed, food and other industries. Especially for heavy alkali, salt, resin, fertilizer, urea granule size, feed, reduced iron powder, zirconium oxide, ceramic, barite, etc.
Working Principle
The unique gyratory motion imparts a combination of actions to the material as it passes along the screen surface. It begins with a horizontal circular motion at the feed end, gradually diminishing along the length of the machine to an elliptical path, and finally to an approximate straight-line motion at the discharge end. There is no vertical component to this motion thus keeping the material in constant contact with the screen surface.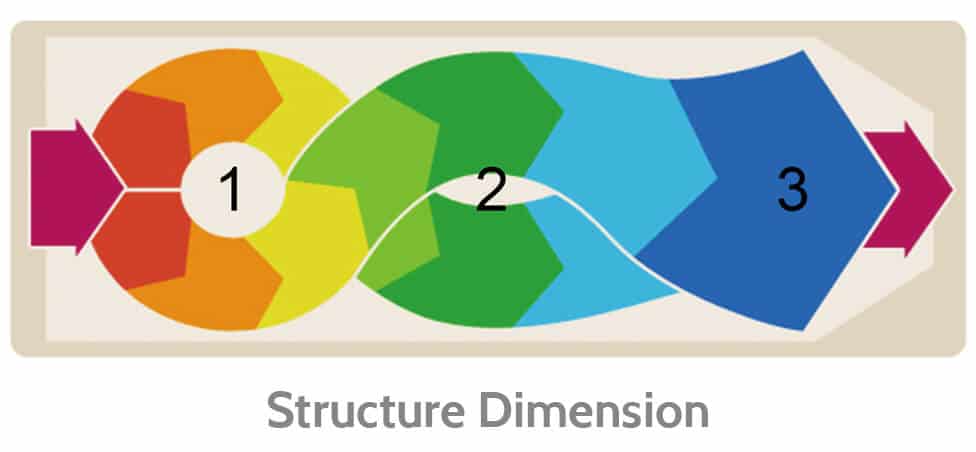 Material Motion Feature
1.Circular motion at feed end
The gyratory motion at the feed end of the machine immediately spreads the material across the full width of the screen surface to maximize screen utilization even though the feed is from a single point. At the same time, this motion stratifies the material, causing the fines to sink down against the screen surface. The particles that are appreciably smaller than the openings quickly pass through at this part of the screen.
2.Changing to elliptical motion at center
As the circular motion diminishes into an elliptical path, the gentle near-horizontal motion causes the fine particles closer in size to the screen mesh the near-size particles to fall through the mesh openings.
3.Straight-line motion at discharge end
The nearly linear reciprocating motion at the discharge end of the Gyratory Screener removes those particles closest in size to the mesh openings while gently conveying the oversize material off the screen.
Feature
1. Good sealing, balance weight can provide slight vibration and low noise, environmental protection.
2.Combination of Circle, elliptic, linear motion, high screening effect .Suitable for various material screening.
3.Equipped with automatic tension and automatic cleaning sieve net installation system which can make the screen mesh long service life and high efficiency , change the screen mesh conveniently.
4.Reinforced base ensure the equipment operation machine more balance, can also according to the actual site conditions the perching hook to meet customer's reform needs.
5.Improve wire rope hanging structure, to avoid steel wire wear.
6.Two or three decks screen frame design can be choosed.
7.Used for powder or granule feed screening and grade, can also be used for voidance of raw materials in feed factory,the grading of intermediate products after second smashing.
Application
As one of our featured products, we have supplied it to many factories and companies for many years and have enjoyed a good reputation because of its superior quality and long service life.
About the separation equipment, we usually call it plant rotary screen because of its moving track is gyratory along a circular on one plane. It has been successfully applied to screening granular urea in fertilizer plant. But it is also used to screen other thounds of different materials and is suitable for many industries and application as below:
Chemical, carbon product, wood chips, grain cleaning, mineral, fertilizer, steel shot, clay, animal feed etc.
Technical Parameter
| Model | ZYFY-50 | ZYFY-800 | ZYFY-1000 | ZYFY-1300 | ZYFY-1500 | ZYFY-1600 |
| --- | --- | --- | --- | --- | --- | --- |
| Screen surface : length × Wide(mm) | 1200×500 | 1500×800 | 3000×1000 | 2500×1300 | 3000×1500 | 3200×1600 |
| Layers | 1-2 | 1-2 | 1-2 | 1-2 | 1-2 | 1-2 |
| Radius of gyration(mm) | 3 | 30 | 30 | 32 | 35 | 35 |
| Power(Kw) | 0.4 | 1.5 | 2.2 | 3 | 3 | 4 |
| Capacity(T/h) | 1-3 | 3-8 | 8-12 | 12-18 | 18-25 | 25-30 |
Get Price List
If you have any suggestions or opinions about our products,please leave a message,and we will immediately answer your questions. Thanks for your support.